Trunk Liner
comes in six colors:
Black - Shadow - Charcoal
Heather Charcoal - Silver - Light Grey
Trunk liner has no latex backing and is very flexible,
but not generally suitable for speaker cabinet covering.
Trunk Liner is manufactured on rolls that are
54 inches wide by 150 feet long.
We sell Trunk Liner by the roll.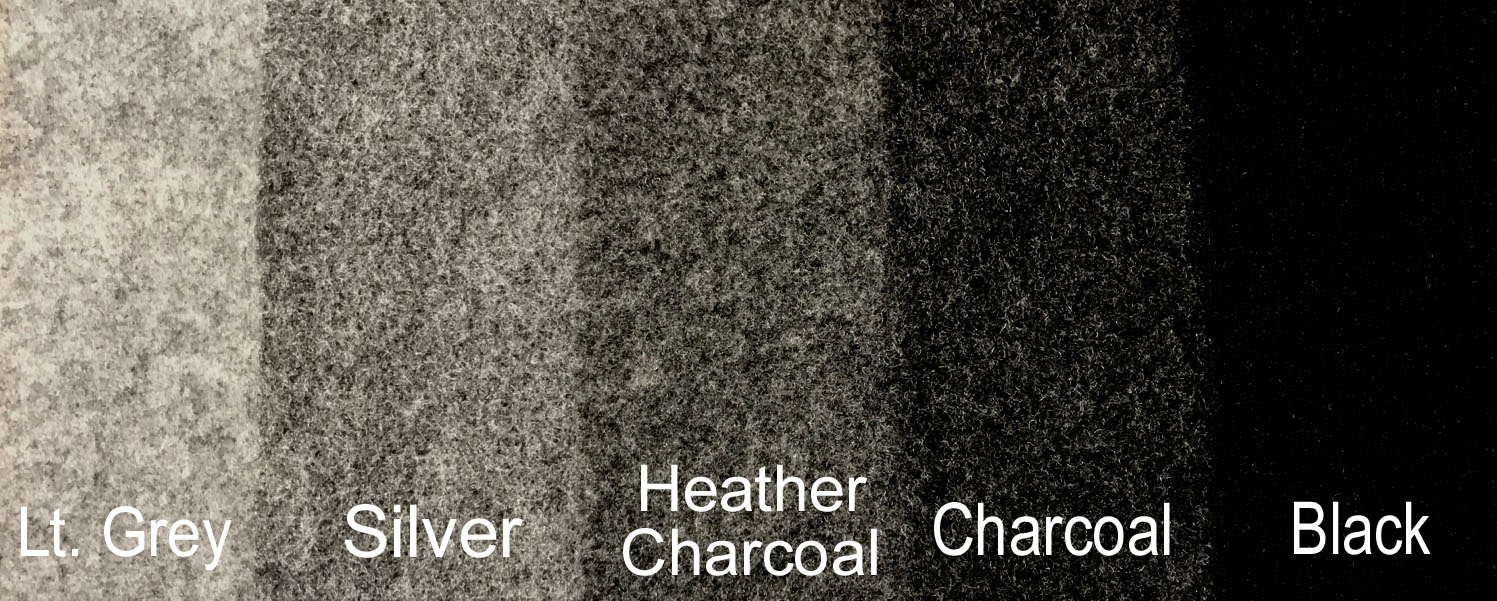 Carpet & Trunk Liner ship from any one of our warehouses which are located in Hampton, NH & Los Angeles, CA.
Use our Spectrum Spray Adhesive to bond these products to your speaker box and other surfaces.
Part #

Description

Pricing
per roll

TLB

Black Trunk Liner - 54" x 150' - Made in U.S.A.

$153.50

TL150BK

Black Trunk Liner - 54" x 150' - Made in China

$139.00








TLC

Charcoal Trunk Liner - 54" x 150' - Made in U.S.A.

$153.50

TCLS

Charcoal Trunk Liner - 110" x 210' - Made in U.S.A.
$377.00








TL150CH

Charcoal Trunk Liner - 54" x 150' - Made in China

$139.00








TLH

Heather Charcoal Trunk Liner - 54" x 150' - Made in U.S.A.

$153.50

TCLSG
Heather Charcoal Trunk Liner - 110" x 210' - Made in U.S.A.
$377.00







TLS

Silver Trunk Liner - 54" x 150' - Made in U.S.A.

$153.50








TL150LG

Lt. Grey Trunk Liner - 54" x 150' - Made in China

$139.00